No matter how strong of a person you are, the process of buying and selling a house is an emotional one. For better or worse, it's a vessel for memories that you've shared inside of it. Those walls have seen good times and bad; the joys of life along with the painful realities. By the time the For Sale sign is hung on the lawn, you're already living in a memory.
But time changes everything, and your family and life dynamics have morphed in such a way that this house doesn't fit anymore. As difficult as it might be to say goodbye, many indicators let you know that you've outgrown the house. Ideally, when you put a house on the market, you hope for a quick turnaround in exchanging keys. The unfortunate truth is that it doesn't always happen like that.
If you've had your house on the market for some time now with no bites, it's time to reexamine the strategies you're using. A snappy listing and reasonable price are only two of the most appealing things to potential buyers; what else could be turning them off about the house itself? Since your beloved home is not easy to see with unbiased eyes, we have compiled a list of reasons why your home isn't selling — and what you can do to help speed along the process.
Location, Location, Location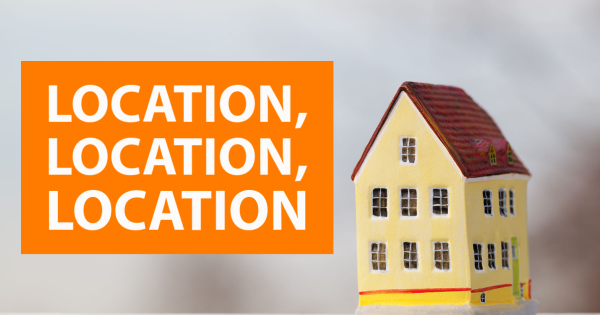 How many times have you heard that overused phrase during your various home-buying experiences? It's a cliché for a reason, though: it's true. The location of the house absolutely factors into how people will view it as a whole. A charming Tudor in a quaint suburban neighborhood will likely sound more appealing than a charming Tudor between the liquor store and check cashing office, for example.
Not everyone is so lucky, though. If your house isn't situated in the most ideal location, there are ways that you can help prospective buyers feel more at ease.
Provide new lock installation upon the sale of the house. It's ALWAYS a good idea to change the locks when the deed changes hands, but save your client the money and headache by working it into the sale of the house. This way the buyers can rest assured that nobody else has the keys to their new house, and they needn't pay for the project themselves.
Install a security system. Many big-name security companies will have huge holiday sales during the wintertime, so it's worth price-checking and seeing what's available. A brand new security system can be an appealing selling point for any prospective buyer who is concerned about the area.
Make sure that there is plenty of light outside of the house. Replace the porch lights with LEDs to provide an extra boost of bright light, all while saving money on electrical and energy bills down the line. It's worth also calling your energy company and asking whether or not a city light can be installed on a power line near your house.
The safer the house is, the more attractive it will be to potential buyers — especially if you're selling in a less-than-envious location. Extra security measures provide peace of mind to buyers and also saves them from needing to pay for them. Appeal to as many people s you can by making the house a little bit safer.
The Curb Appeal Is Less Than…Uh, Appealing
Even if the yard flourishes with color and greenery in the spring and summer, that is no excuse to neglect it during the colder months. A yard that is not taken care of properly will show, and piles of unraked leaves and dead trees will only make it look worse. Fun fact: You can add as much as 14% to your house's resale value through landscaping alone. So roll up those sleeves and grab a rake; you've got work to do.
Start with your flower beds. Pull weeds, cut overgrowth, and get rid of anything that doesn't belong there. This includes regular yard debris like dead foliage and flowers that are barely clinging to life, as well as pinecones, sweet gum burrs, and leaves. Tear out old flowers and plant fresh flowers and shrubbery in their places, and spread fresh dirt or beauty bark over the beds. It makes an enormous difference, and buyers will notice.
Pick up all trash, toys, or whatever else you might have lying around the yard. Once it's clear, use your own or rent a department store's selection of mowers to get the job done. If you've really let your yard to the way of the Amazon, you might consider renting a tractor to help you scoop out any trash, broken glass, or reshape the yard as a whole.
The Kitchen Is a Time Capsule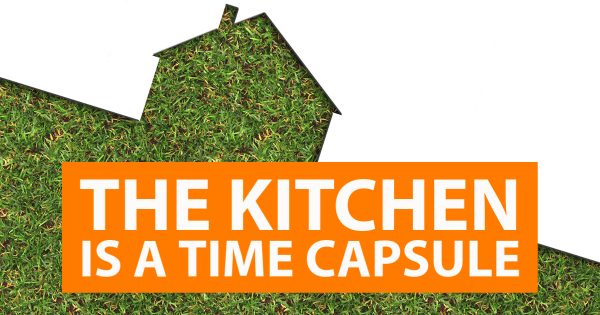 Vintage items in a house can be wonderful and well-placed, but when your kitchen hasn't been updated since 1978, then we've got quite a different situation going on here. That tacky wallpaper and those yellow kitchen countertops are not vintage, they're dated — and they need to be brought up to this century as soon as possible.
A kitchen in good repair is one of the biggest selling points in any real estate deal; as the heart of the home, why shouldn't it be? It's worth spending the extra time and money to make the kitchen the focal point of the house to attract more interested buyers. We understand: It's a massive expense. Between new appliances, reconfiguring your water heater installation, new solar panels, and tearing out old drywall, it can add up in a hurry. But an attractive kitchen can drum up new clientele, which can ultimately make you your money back. Some of the best recommendations for sprucing up your kitchen can mean:
New, matching appliances. Ideally, this means your refrigerator, stove, dishwasher, and sink, but we understand that these items are big-ticket purchases. Even if you can't afford to replace all of them, at least one or two new appliances can make quite an impact.
Fresh paint and flooring. A dark kitchen can feel cavernous, so a bright, neutral color can lighten the space and make it feel more homey. Plus, paint will cover any stains on the walls from years of cooking, giving the room a cleaner and more sanitary feeling. On the same token, old, dated floors can make a room feel dirty. If you can, replace the kitchen flooring with something more modern, yet durable.
Updated countertops and cabinets. Again, we understand what an expense this is, but you can also consider painting your existing cabinets. Counters, however, should be a place that you spend your money. Old countertops instantly date a kitchen, and buyers know that it's expensive to have it done themselves. Save them the expense by having a fresh, new set of countertops to show off during tours.
A full-scale kitchen remodel might be a daunting task, but so many buyers are looking for the dream cooking space. If you're planning to make changes and remodels to sell your home, it's a wise rule of thumb to focus on the kitchen. If nothing else, have your house be remembered as the one with the amazing kitchen.
There Is Too Much Clutter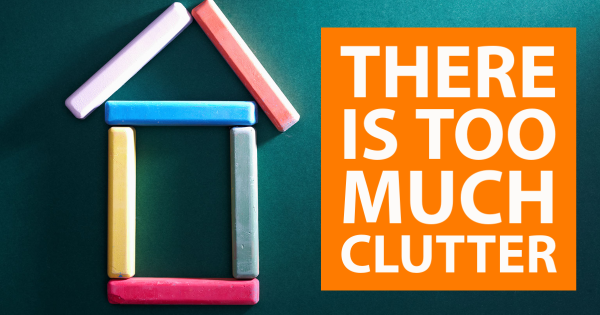 The human brain does not do well with chaos, and an overly cluttered or messy home can spark a panic in our most primal senses. People who tour your home might not be able to look past the dishes stacked in the sink, the piles of knick-knacks on the shelves, and the laundry strewn about. Remember, homebuyers want to imagine their own things on those shelves, their own furniture in those rooms. Your belongings could be what's costing you tours.
It's always a good reminder that part of selling a house means that you need to declutter and depersonalize. While nobody expects you to keep a magazine-spread-perfect house — after all, you do still live there, most potential buyers want to see a clean, welcoming space free of things like collections, family photos, and an overall excess of stuff. Start going room by room and start moving things out of sight of the buyers. This means packing up what is sacred to you; throwing away anything that is broken, damaged, or trash; and getting rid of items you no longer use or want.
An especially dirty house is a major turn-off to prospective buyers as well. Your house should always be ready for showings, which means a tidy kitchen, clean and sanitized bathrooms, and bedrooms with their beds made and toys/personal items put away. If this is something that you think you'd have a hard time tackling alone, scope out professional cleaners. These people can get your home cleaner than it's been in years in one afternoon that would take you days to complete by yourself. You can also help the process along by tidying up after yourself every time you leave a room. However, maid services do awesome extras like:
Scrub places you don't always remember to scrub, like your toilet paper holder, the tops of your shower tracks, and door frames.
Clean out your refrigerator and ensure that it is healthy and sanitized.
Vacuum and dust any flooring, rugs, and surfaces. Seriously, these people are pros, and they will find dust in places that you didn't even know that dust can collect.
The emotional aspect of moving comes into play yet again at this part. Taking your pictures off the walls and taping your belongings into cardboard boxes is painful, especially if you are moving under less-than-pleasant circumstances. We understand: Leaving and starting over is scary and difficult, even if the place you're leaving was never really your true home. But think of this move as a fresh start. By taking those memories and putting them someplace safe, you're helping yourself to start the parting process — and hopefully, help to sell your home at the same time.
You Have Not Hired a Team to Help You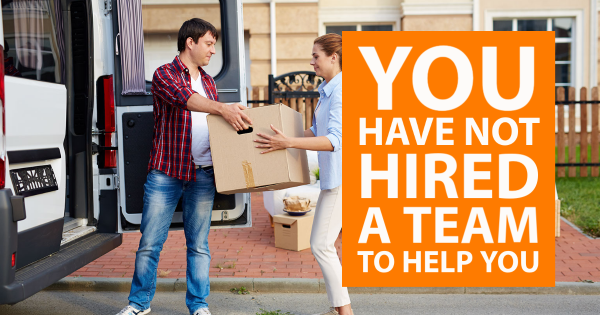 "For sale by owner" might get you the best price out of the sale, but Merlin's beard, is it stressful! There's a very good reason why real estate offices have such a chain of command in place; there is more paperwork, legal documentation, and dotting of i's and lowercase j's than you probably expected. You might be saving money without hiring a team, but you might be sacrificing your emotional wellbeing at the same time!
At the very least, we strongly recommend that you find a real estate agent to help you during the actual sale of the house. A good agent can walk you through everything: Putting your home on the market, writing a solid listing, and doing the heavy lifting for you in terms of paperwork and dealing with the other agent. Some agents will even double up and work as your selling agent, but also as your buying agent and help you find a new house.
Additionally, do not discount how important real estate attorneys are. These are people with master's degrees in law who make it their livelihood to close deals like yours. Real estate attorneys will go through all the legal documentation that it takes to sell a house, helping the process to go through quickly and accurately. Even the smallest mistakes can take days for the legal process to fix, and handing that duty off to a professional can grant you the peace of mind you deserve.
Letting go and selling your house can be so hard, but when the process is prolonged because it's been sitting for months on the market, frustration can get the better of you. Evaluate your house as objectively as you can, and honestly address any potential selling problems that you might be having. Fix whatever you deed to fix, pack up things that don't belong anymore, and start the process of your home no longer being yours anymore. It's always sad, but your new beginning is waiting for you to make memories there instead.